Royal Huisman showcases a new lightweight 46m high-performance cruiser sloop: "Nauta Reichel Pugh 151".
Nauta Design produced the exterior and interior styling, Reichel/Pugh for the yacht's naval architecture, Rondal did carbon Panamax rig, and Royal Huisman provided their most-qualified engineering and construction skills for the optimal end result. Royal Huisman Project 405's lightweight aluminium and carbon composite construction will present formidable competition to existing carbon yachts, whilst combining comfort with the low sound levels of aluminium yachts.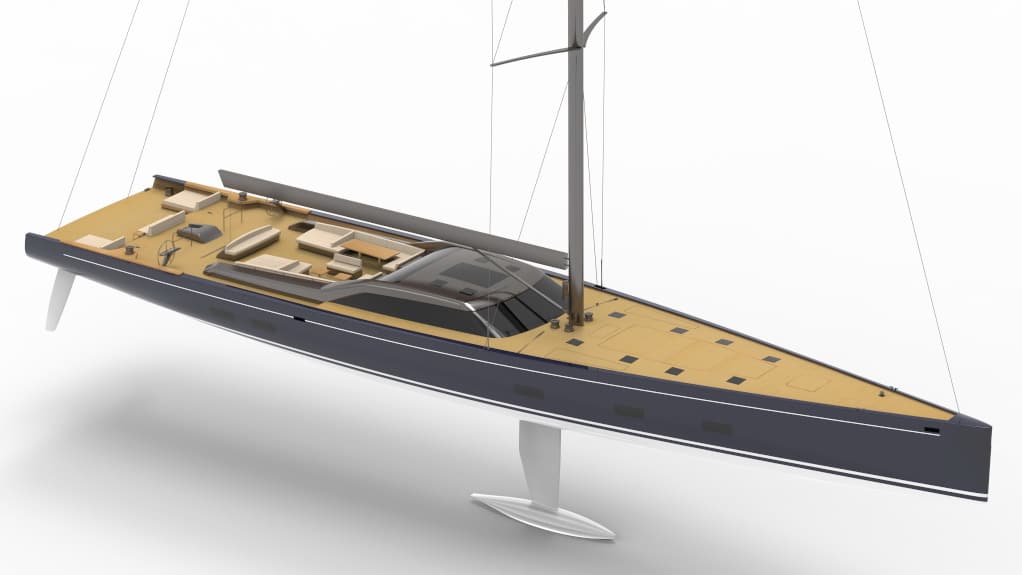 The team worked with "intelligent lock-down" measures implemented in the Netherlands since mid-March 2020 and promptly adopted by Royal Huisman. These measures allow the shipyard team to continue working in strict observance of the regulations, such as the continuous monitoring of its workers' health situation and etc.
According to Jan Timmerman, CEO Royal Huisman: "It is truly an honour to work with the owners and this great expert team of designers to realize their lightweight superyacht. The team of Royal Huisman is proud that the owners and their team have selected us for this innovative lightweight construction which was cleverly developed by our in-house R&D team, backed up with over 55 years of experience with aluminium construction. This latest superyacht order confirms Royal Huisman's adage "If you can DREAM it, we can BUILD it!"
Royal Huisman Project 405 is scheduled to be delivered in 2022.
For more information, visit https://yachtharbour.com